Published on June 30, 2022
Mom and dad

Operation of the store

"Big Red Santa Claus"

receives

Check for $5,327
Even Santa qualified for a Morris County small business grantwhich was personally presented to him and Mrs Claus at their Kinnelon workshop today as the Morris County Board of Commissioners continued to promote a program open to small businesses and non-profits.
Grants still available. Apply now!
Bob and Pamela Smith – honestly, these are not pseudonyms – were at their "Big Red Santa Claus" greeting workshop Commissioner Stephen Shaw as he handed over the check. Santa Claus said the move would allow the commissioner to get a temporary reprieve from the "Naughty List".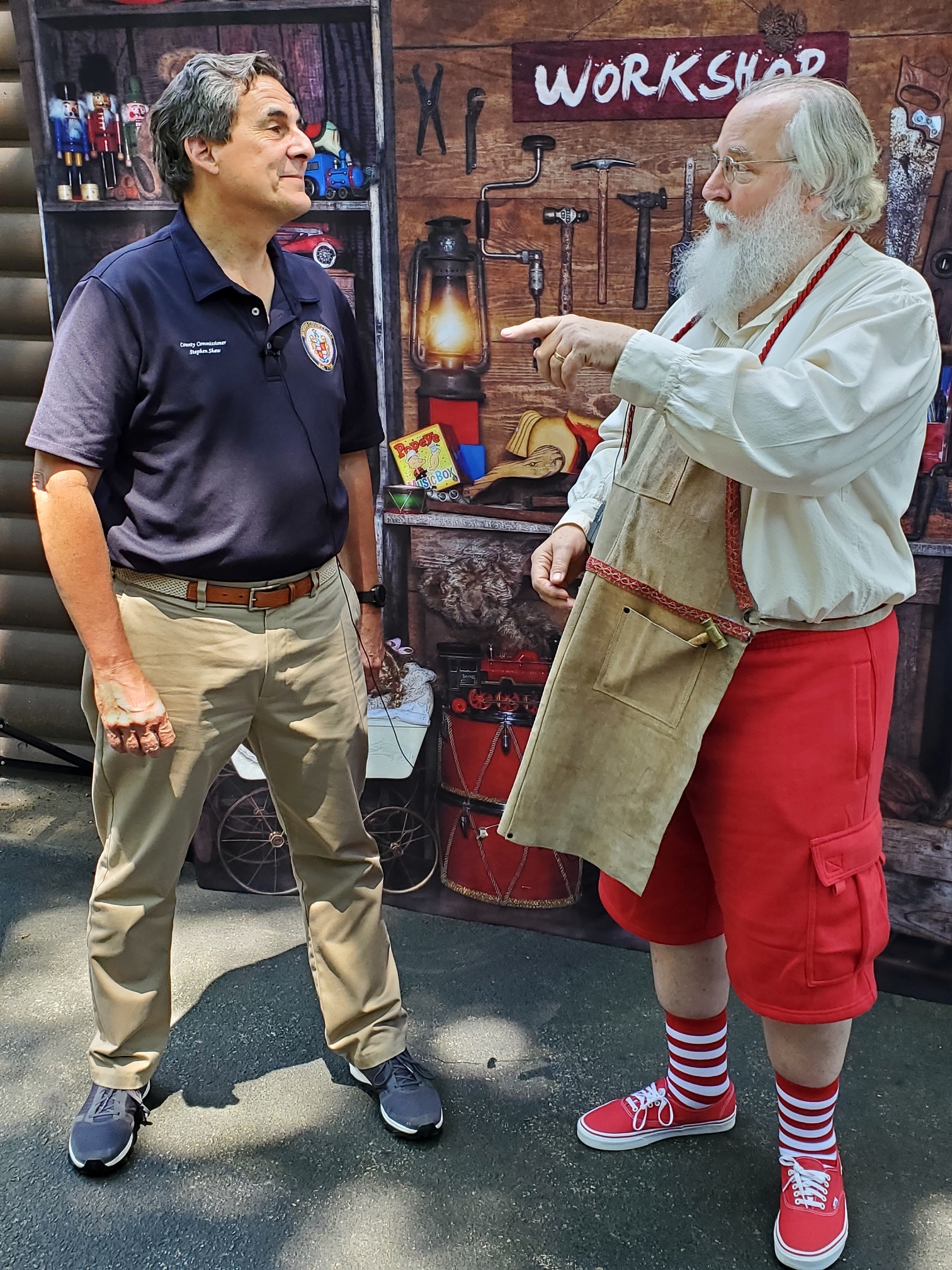 "We see this as more than a grant. It is an investment, truly, in our community and our small businesses…It is a pleasure for me, on behalf of the Morris County Board of Commissioners, and truly all residents of Morris County, to present to you this letter and this small business check. We appreciate what you are doing here in Morris County," said Commissioner Shaw.
Watch Santa Stump a Commissar on Toys From His Childhood
"Big Red Santa Claus" opened in 2009, was hit hard by the pandemic.
"The grants program is key to making this year a more successful one," said Bob Smith.
"It allowed us to invest in our business and grow it, rather than shrink it," Pamela Smith added.
The couple had to adapt an in-person performance business to a virtual operation overnight.
"We organize tree lightings, parades, visits to children's hospitals and many charity events. But the majority of our business, naturally, is in December," says Bob Smithexplaining how the pandemic stopped him overnight.
"We had even started to expand, to visit country clubs. " said Pamela Smith.
Mr. and Mrs. Claus have since started to return "Big Red Santa Claus" to a largely in-person business, but are still rebuilding the business and continuing some virtual business.
The Smiths regularly attend training classes to update the skills they have honed in dealing with children. Portraying Santa Claus and Mrs. Santa Claus is a lot more complicated than donning costumes, they said. Children who are going through personal difficulties, battling cancer or experiencing problems often seek advice from Santa Claus and Mrs. Santa Claus.
"So we actually attend a number of classes. How to take care of sick children? How do you treat autistic children? How do you handle kids who have tough questions like, can you bring my grandma back? So we belong to several professional organizations and, in fact, it is growing," explained Pamela Smith.
Learn more about Big Red Santa: https://bigredsanta.com/
Pictures:
Santa Claus and Mrs. Claus (Bob and Pamela Smith) chat with Commissioner Stephen Shaw, who presented a Morris County Small Business Grant at their Kinnelon workshop on a hot summer day.